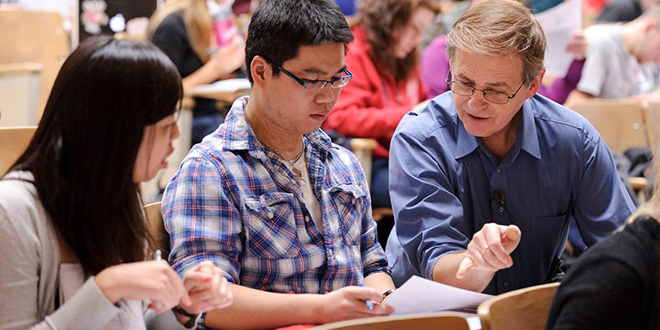 Donate to the College of Letters & Science
Your support will help continue the tradition of excellence in teaching, research, and public service.
Make a Gift
The College of Letters & Science is the heart of the University of Wisconsin-Madison. We enroll more than half of all students at UW-Madison and teach the core requirements in science, math, languages, and literature required for every undergraduate at the university. L&S scholars generate more than $125 million in research grant awards. Sixteen of our 38 departments are ranked in the U.S. News & World Report top 20.
Our mission is to provide a life-changing learning experience that will prepare our students not only to make a good living, but to live a good life; and to encourage extraordinary minds – faculty, graduate students and undergraduates – to relentlessly pursue a passion for research and discovery.
Your gift to the Letters & Science Annual Fund will help us sustain that mission.
Academic Departments and Programs
Centers and Institutes
Special Programs and Funds