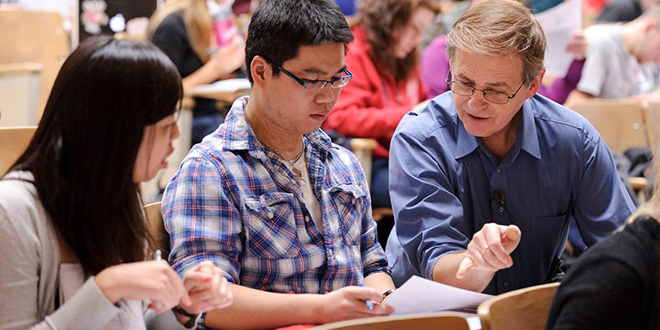 Donate to the College of Letters & Science
When you donate to this fund, you are supporting the college's highest priority.
Gifts to this fund may qualify you for the 1848 Society and entitle you to special benefits.
Make a Gift
The College of Letters & Science is the heart of the University of Wisconsin-Madison. We enroll more than half of all students at UW-Madison and teach the core requirements in science, math, languages, and literature required for every undergraduate at the university. L&S scholars generate more than $125 million in research grant awards. Sixteen of our 38 departments are ranked in the U.S. News & World Report top 20.
Our mission is to provide a life-changing learning experience that will prepare our students not only to make a good living, but to live a good life; and to encourage extraordinary minds – faculty, graduate students and undergraduates – to relentlessly pursue a passion for research and discovery.
Your gift to the Letters & Science Annual Fund will help us sustain that mission.
Academic Departments and Programs
Centers and Institutes
Special Programs and Funds