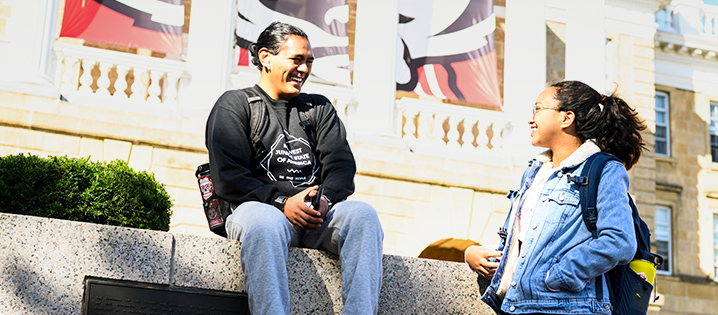 Donate to the Great People Scholarship
When you donate to the Great People Scholarship, you are supporting one of the university's highest priorities.
Gifts to this fund may qualify you for the 1848 Society and entitle you to special benefits.
Make a Gift
The Great People Scholarship makes a difference for promising students from low-income backgrounds who aspire to become Badgers. You can be a part of their journey at the UW!
The Great People Scholarship and other financial aid resources support students who are accepted to UW–Madison but do not have sufficient financial resources to enroll and attend the university. These funds are increasingly important to the success of the UW and its students, making them a priority for the chancellor.
Your support of the Great People Scholarship provides crucial scholarship dollars to the students across campus who need it most and makes financial access initiatives such as Bucky's Tuition Promise and others possible.
Hear directly from students about how scholarships like these played an important role in their education and support the Great People Scholarship today!
For questions about the Great People Scholarship or other scholarships, please contact Shannon Ghere at [email protected] or 1-608-308-5496.